High-performance parts at the lowest price, with delivery all over the USA
We will help you to continue your journey to the dream as quickly as possible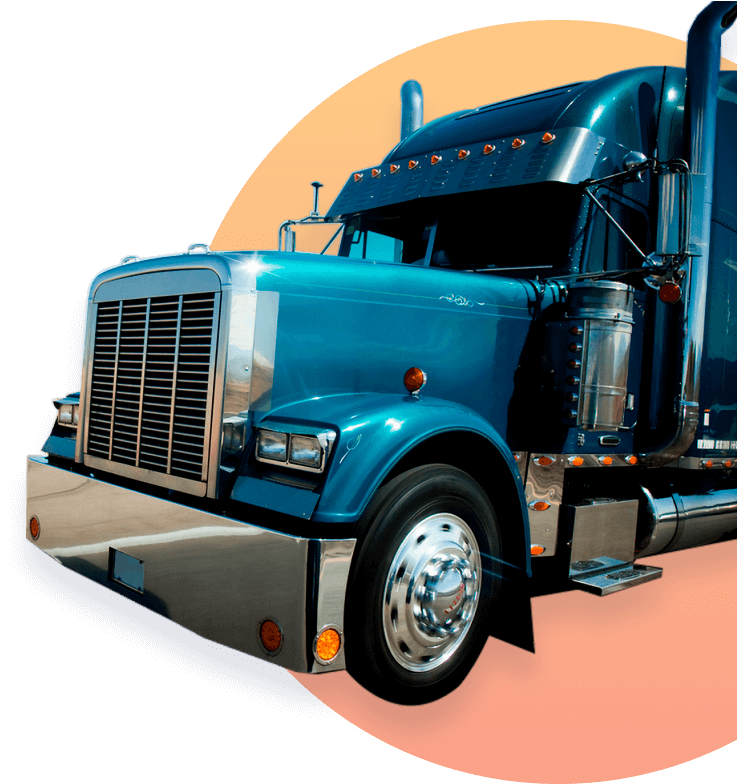 Truckandshop.com - Now you don't need to choose between low prices and excellent quality
About Us
Our company has already been on the market for over 10 years, working directly with reliable truck part suppliers for popular brands such as Volvo, Freightliner, Kenworth, International etc. All our products pass the quality check. We deliver truck parts throughout America.
Look How Everything Works And Make Sure of Truckandshop.com Services Quality
Truckandshop provides a full range of services to help you select the right parts and deliver them as quickly as possible.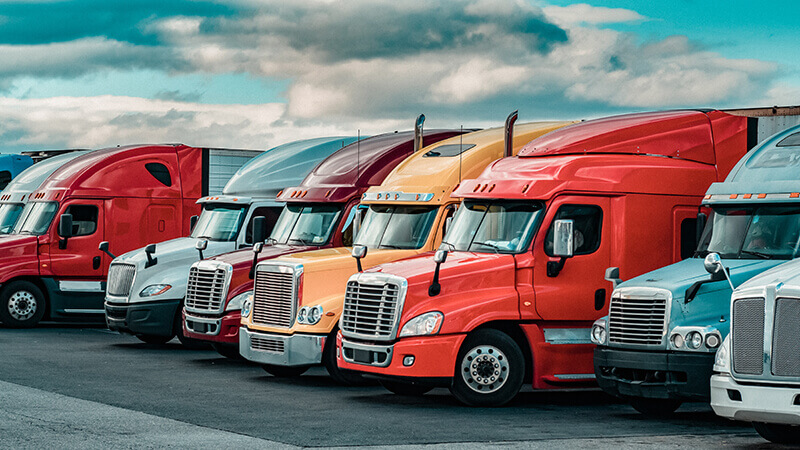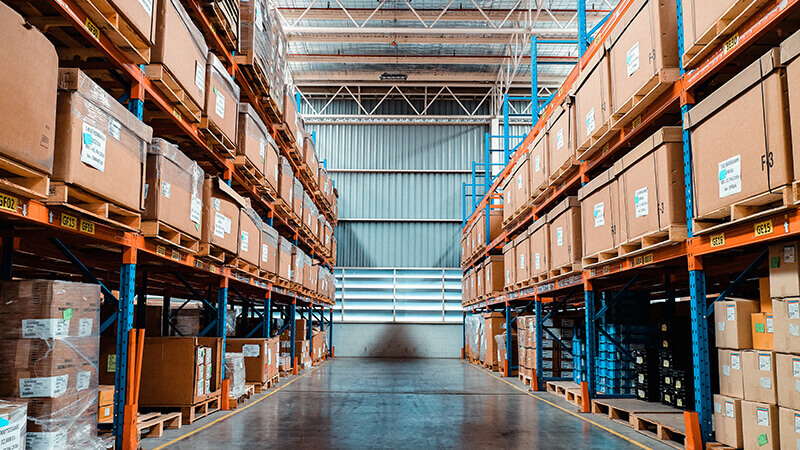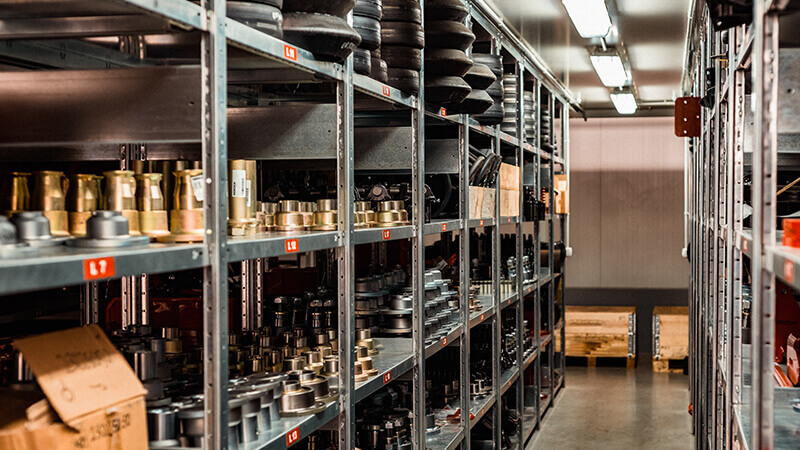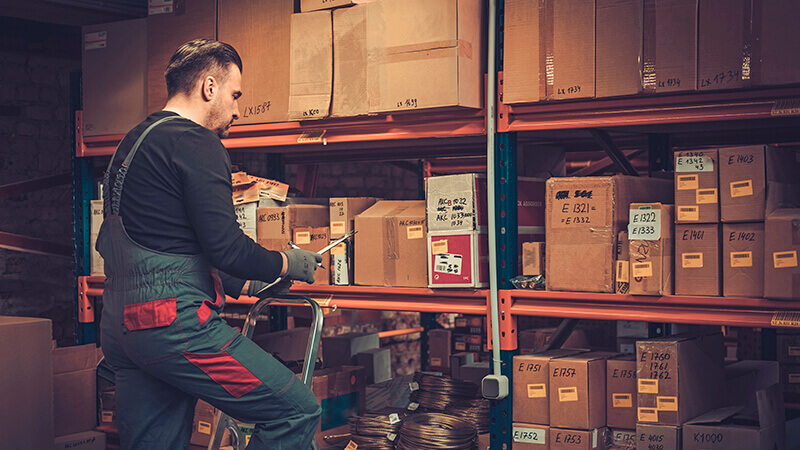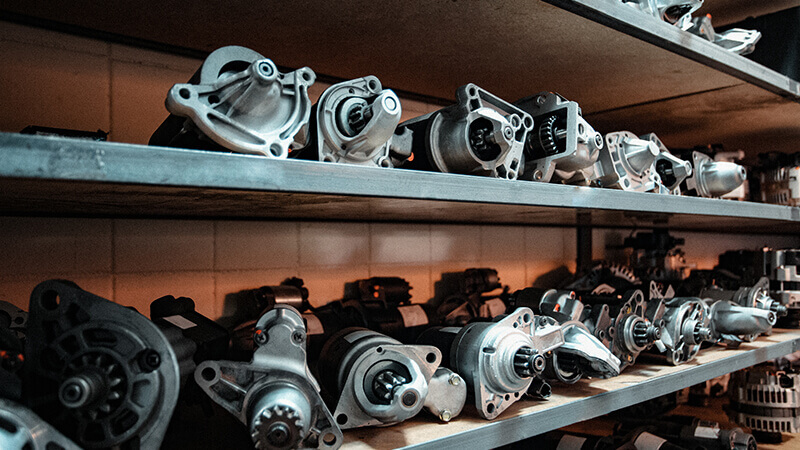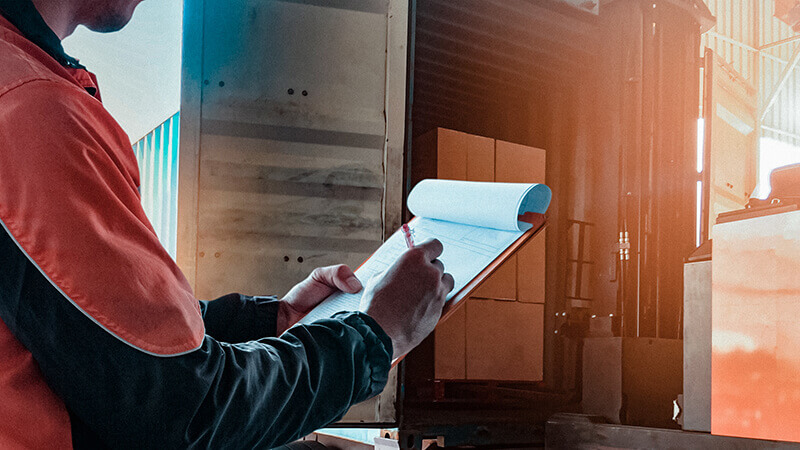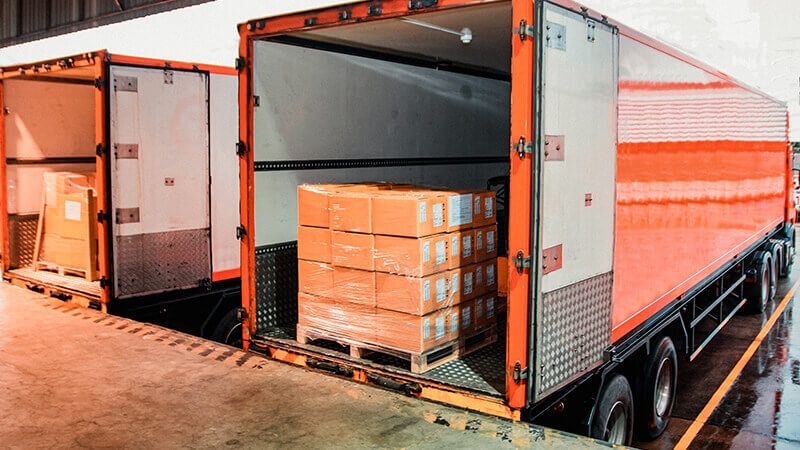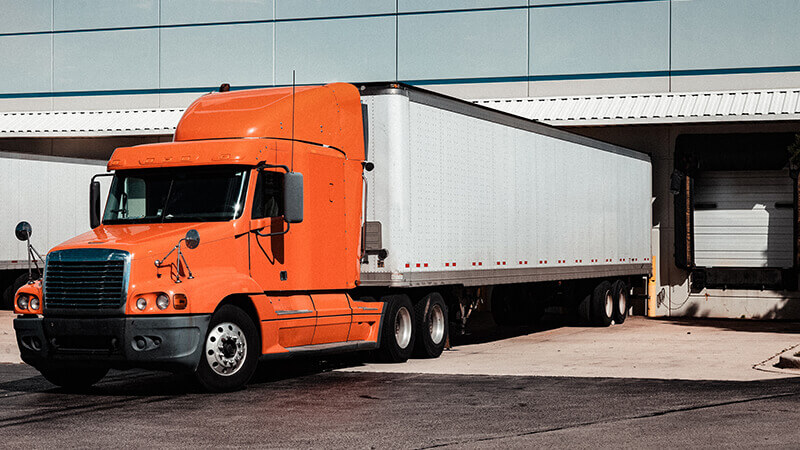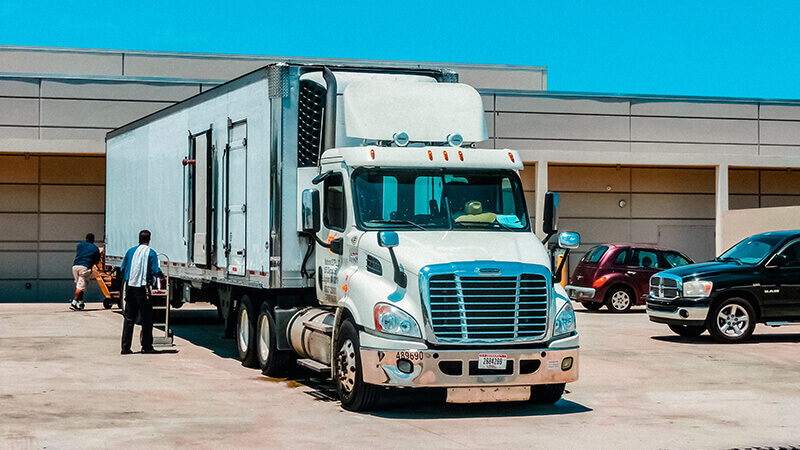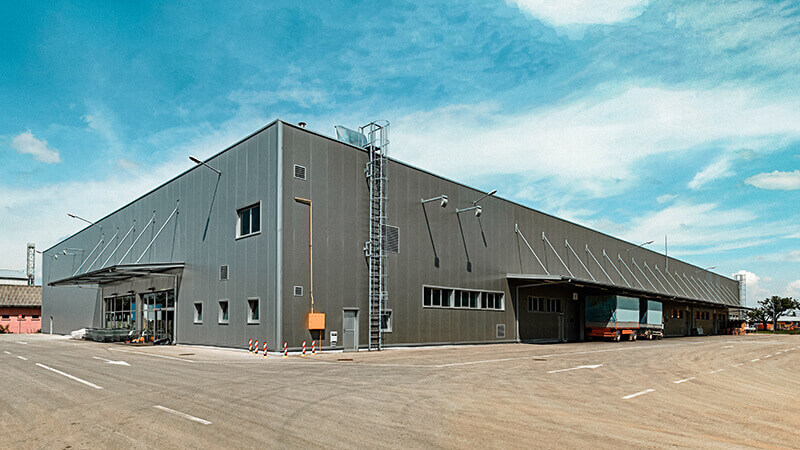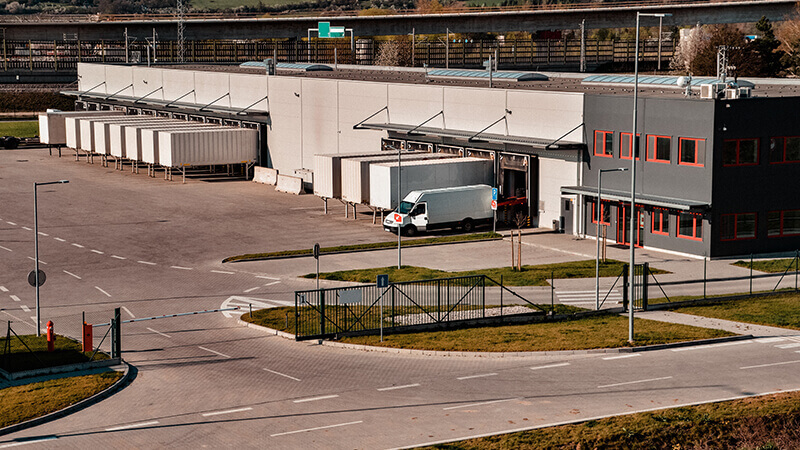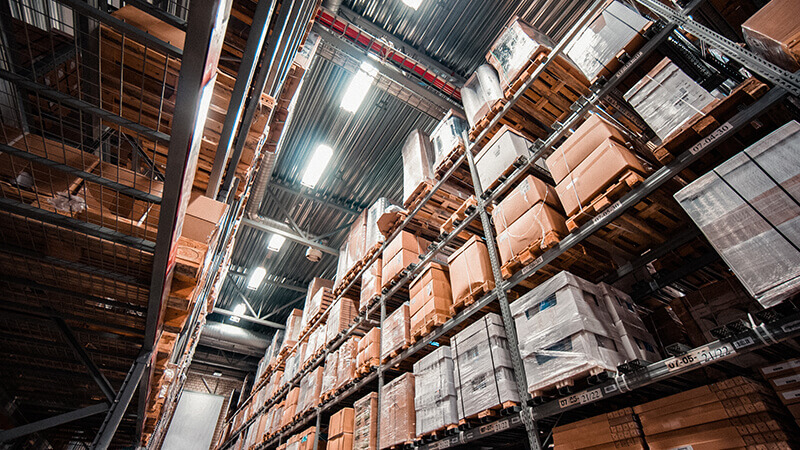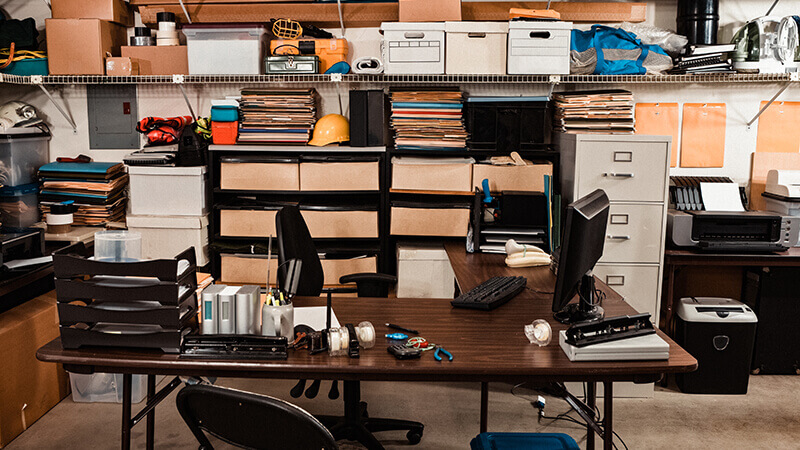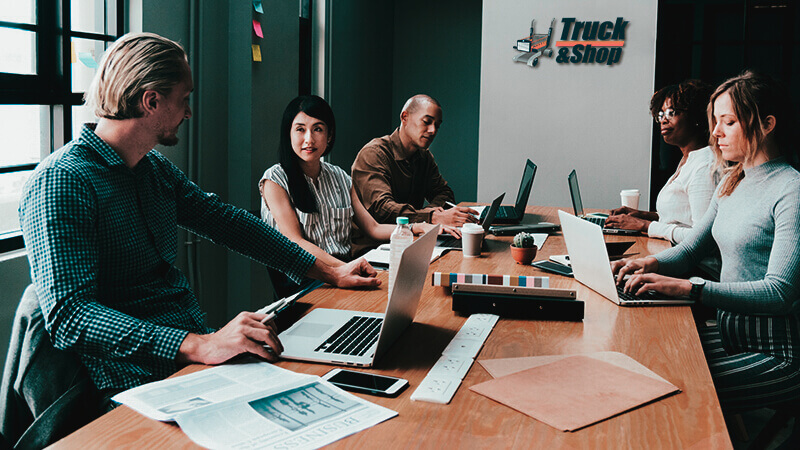 Six reasons to choose
Truckandshop
Low Price

We work directly with manufacturers, which allows us to lower the price considerably. No need to pay extra for intermediaries

High Quality

Our products have to pass internal quality control, so you can be sure they won't break

Fast Delivery

We have warehouses all over the United States and work with several carriers including UPS, USPS, FedEx to ensure fast delivery

Payment Options

You can pay via a credit card, Paypal account or cash pickup

Wholesalers

We offer favorable terms for our wholesale customers including the use of resale certificates

Individual Approach

We appreciate every customer, so you can call us at any time, and our friendly sales personnel will help you resolve any issue
Browse Our Products
We offer a wide selection of parts for popular trucks
Download the complete catalog with a detailed description of each item and prices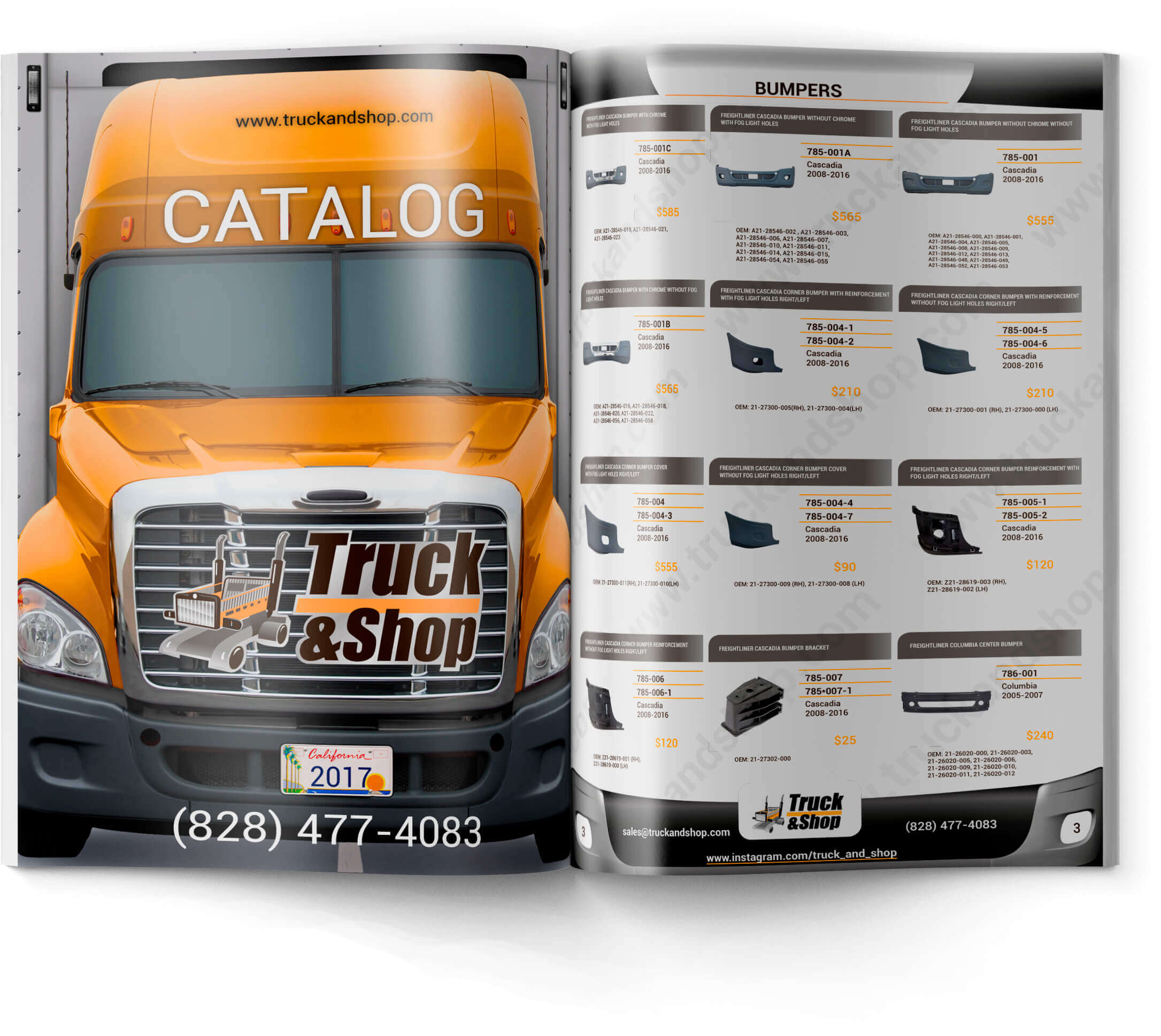 How to buy
To purchase, you need to do some simple steps
Contact

Leave the number and our manager will call you back. Tell us about what product you need. And information about delivery

Payment

Make payment with your credit card, PayPal or cash at pickup

Receive

You can pickup the parcel from one of our warehouses, or use our delivery service
Why do more than
90%

of buyers stay with us?

Here are the reviews of our happy customers and products and companies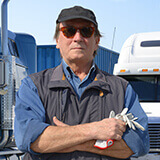 Jason Harris
Excellent Bumper

Last week, I accidentally damaged a bumper on Volvo VNL 780 and my buddies advised me to call Truck&Shop. I was greeted by a friendly girl named Ashley who asked me about my truck, bumper damage, and other such matters. I was pleasantly surprised by their prices. More so, they even gave me a nice discount. The girl suggested a freight delivery, but I decided to pick up the bumper myself to save a few bucks. I stopped by at one of their warehouses in Utah and paid in cash. My brother and I installed the new bumpers ourselves. No issues so far. I will definitely shop at Truck&Shop again. The price is a steal for what you're getting.
Adam Hayes
Awesome Product, Awesome Service.

I was at a car service recently in order to replace my brake shoes. Too bad they didn't have the right ones for my truck. The gentlemen there told me to call Truck&Shop and assured me they'll get me what I want. I left my contact details at TruckAndShop.com and we got the repair done the very next day. I had a very good impression of the company. They are very communicative and get things done quickly.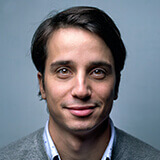 Jackson Scott
Amazing! Simply Amazing!

Truck&Shop is my best find ever! The guys offer premium at dirt cheap prices. I have been buying parts from them for over 2 years and they never disappoint.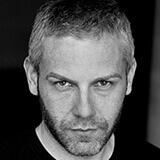 Eric Phillips
Satisfied

I have ordered something from Truck&Shop for the first time. Had trouble finding what I need in other stores (either the price is unreasonable or I had to wait for an item for weeks). Truck&Shop had a fair selection of items and offered a delivery in a few days or pick up at the warehouse. I chose the latter. The price was nice too. I left very satisfied. I'll be buying here again in the future.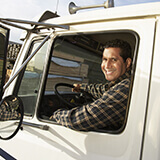 Anthony Bryant
I have been buying from Truck&Shop for little over a year. I own a small freight company and we usually order fog lights and bumpers from Truck&Shop. What I enjoy the most about them is a wide range of delivery options, reasonable prices and that their warehouses stay open late into the night which makes pickup very convenient for us. So far, nothing really tops their offering for me.
Questions? Look here
Here are answers to the most frequently asked questions, if you have not found the answer to your question - Call Us
How do I place my order?
Call us or leave your phone number and our operator will help you choose the right truck part and place your order.
When will my order be shipped?
Order is processed within 2-3 days if all necessary goods are in stock and your bank has approved your transaction.
How can I pay?
You can pay for your order(s) online with Credit Cart or Paypal. Also you can pay in cash upon receipt of the order.
What delivery methods are available?
You can pick up an order from one of the warehouses or we will help arrange delivery through one of the available delivery services USPS, UPS or FedEx.
Do you sell OEM (Original Equipment Manufacturer) parts?
If you are looking for parts manufactured by the original truck manufacturer you should buy them from your local dealership. We sell aftermarket parts so that we can provide you even better quality of products at a much more affordable price.
What if I receive a damaged part?
Notify the shipping company immediately, then contact us. Also we may offer you a discount on the damaged part or send you another one. It is important to notify the shipping company immediately.
Where do I pick up ordered parts?
You could pick up your order from one of our warehouses at a convenient time for you. Note that larger items may require some time to take out of inventory and ready for pick up so please call ahead.